We have a number of small projects that can be tackled from home and a number of research articles being prepared by members. If you would like more information about how to help or if you have material to contribute, please send us an email.
Now's the time to become a member if you're keen to get active with your family history!
Transcription of letters, wills and the Jackson Papers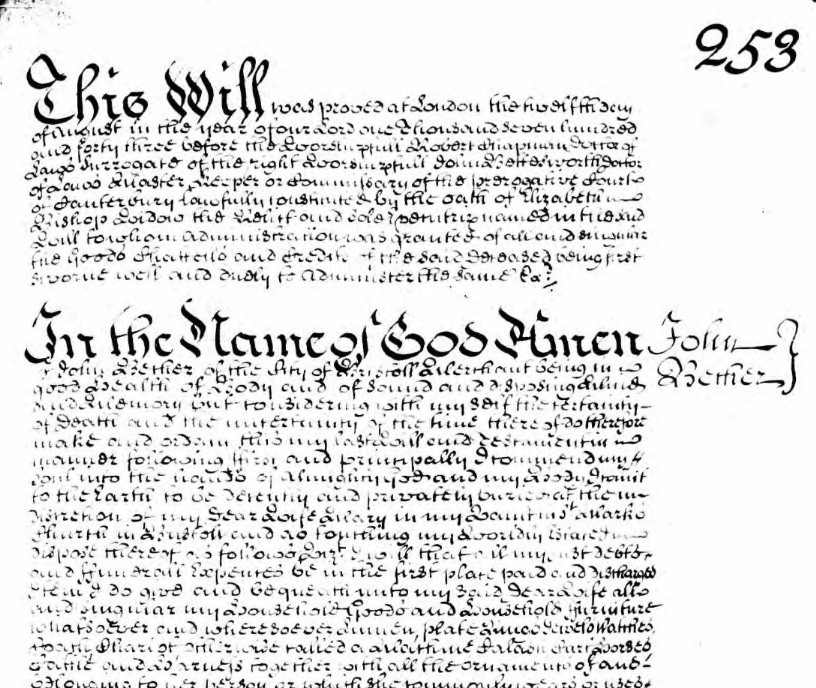 We have many handwritten letters, wills and other legal documents that need deciphering. When typed up in a word processor, they become searchable and we can publish especially interesting ones in our journal. It's fascinating to see the old handwriting and is an interesting discovery process as you decipher the words and reveal a message.
Contact Pauline for documents that are waiting for transcription or tackle a few from your own family.
Digitisation of old articles
The oldest HAFS journals and newsletters have been saved in an old PDF format that is not searchable, which means they do not appear in the results of our website search function and Google does not index and find them. Unfortunately, the original Word documents and photos have been lost, so we have scanned them through an OCR (optical character recognition) software package. This has produced text files but they have quite a few errors in them.
If you could compare the text against the original journal article and correct the errors, then we can put the articles back together as a journal file and we can also upload the separate articles to our website. Using the Find and Replace function makes it easy to fix many of the errors.
Contact Davina if you would like to help fixing these files. Here is an example of a text file that has been scanned and needs to fixed ready for loading.
Posting journal and newsletter articles separately on the website
Even though many of our journal PDF files on our website are searchable, they are not easy for the user to access. The PDF is attached to the website post that appears in search results. The user then has to open the PDF and do a second search to find the relevant text.
Newsletter content hasn't been loaded on our website at all, so a user will only discover them by using the Index of Journals and Newsletters file, then dig out their printed copy of the newsletter. Some timeless research and stories are buried in our newsletters.
We would like to split most articles out into separate posts both retrospectively and as we produce new articles each year. In most cases, we have the text of journal articles can be copied from the Word or PDF file and pasted into a WordPress post with a bit of checking and tweaking of formatting. Old newsletter articles will be a bit harder and might require some retyping.
Once posted separately, we can link the article to other related articles so that users can flow easily from one to another. We can put it in a category, tag it with keywords and put a link into the Table of Contents of Journals in our Research page. importantly, Google will index the article and people all around the world can discover our material.
There is no urgency to these jobs. We have over thirty years of articles of journal and newsletter articles and we get two more editions of each every year. They can be done at your own pace and you could choose the articles that you think are best or most interesting to your branch of the family. If you would like to try doing one of these, please contact our Webadmin through our contact form
Articles in Progress
Research is underway and articles are being written on the topics below. Let us know if you would like to be involved.
Topic
Who to contact
Edmund Farley Barton
Jane Sherwood Hungerford
Davina Hall Best

Walter Hungerford and Alice Gill
Mary Jane Sherwood and John Gill
Davina Hall Best

William Augustus Hungerford & Caroline Langstaff
Amy Theadora Hungerford Burkitt
Davina Hall Best

Edmund Alexander Hungerford
Pauline Tyrrell