Much has been written both about and by Ron Prentice [E.2.5a.2b.2c]. He led an extraordinary life and had a passion for all things "Hungerford", leading to the founding of The Hungerford & Associated Families Society. This article provides an overview of Ron's life and leading role, with thanks to the authors of earlier articles.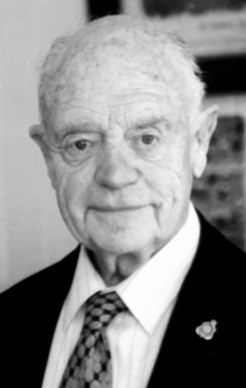 At the age of 70, Ron held a meeting in his Mosman home in September 1990. He had gathered about 20 Hungerford descendants and researchers and proposed the formation of the Society. This was enthusiastically endorsed and an initial committee was elected. Ron was the inaugural Secretary and set about "connecting the dots" among the many families, sharing information where appropriate and focussing research to avoid duplication. Ron had collected volumes of information about the Hungerford families.
Please login to continue reading. If you're not a member, please find out about joining us at our Membership page.